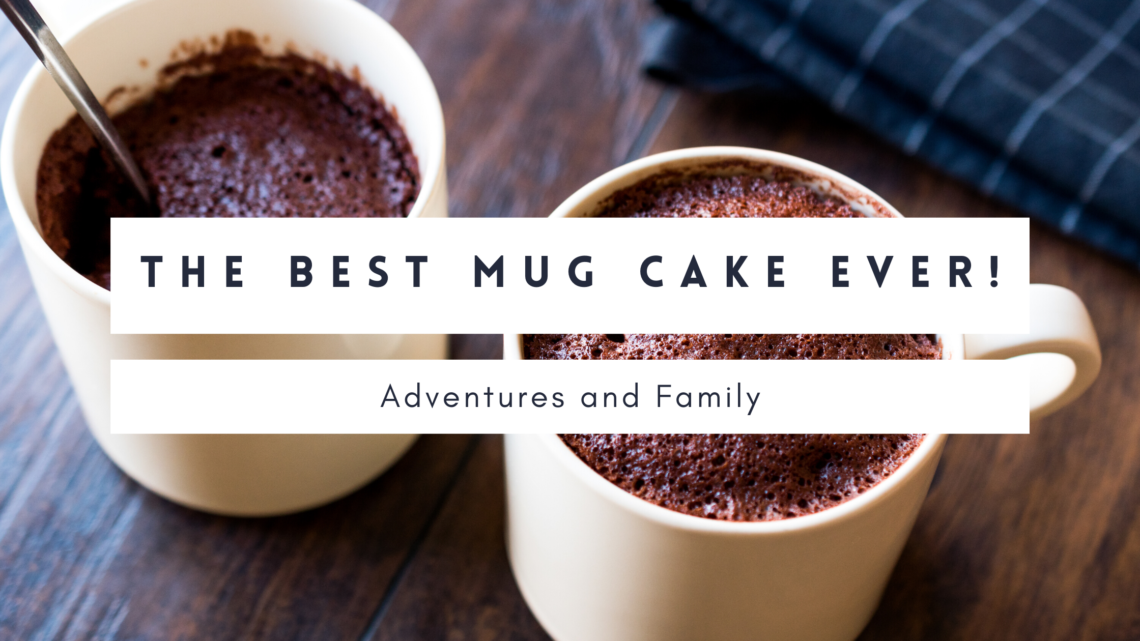 How To Make a THE BEST Chocolate Mug Cake Ever!
Chocolate Mug Cake: It's 10 pm at night, and you really want dessert. But unfortunately, your kids found your stash of cookies that you thought you hid in the veggie drawer in the fridge.
Now what?!?
Well never fear! I have a great recipe for you that will cure your dessert cravings in a matter of minutes! This Chocolate Mug Cake will not only be the easiest dessert recipe that you have ever made but it will also be the fastest.
And I am going to bring it up a notch too- three words- melted peanut butter. This is optional, so you don't have to add it. But I highly suggest it! It's amazing!
---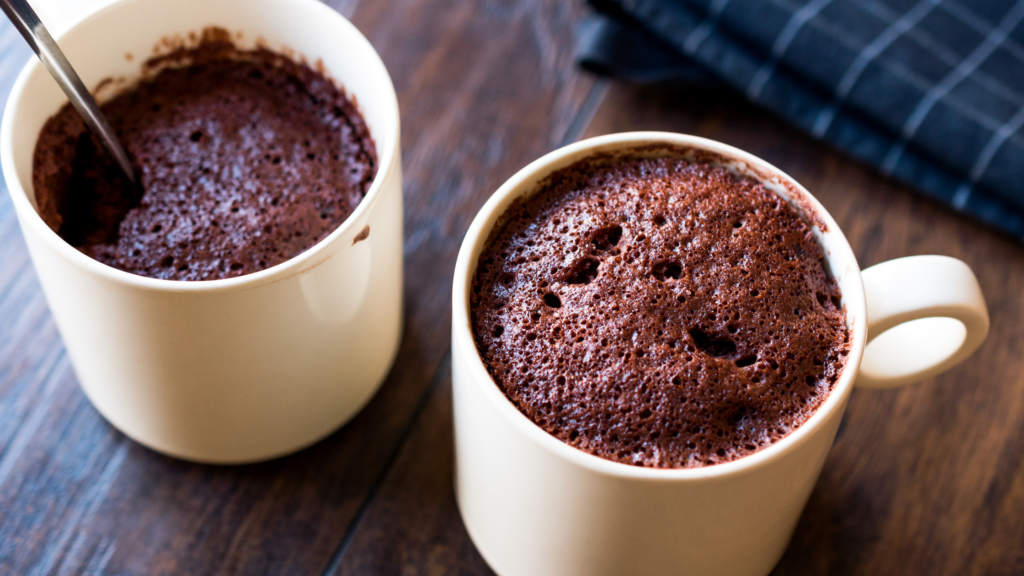 ---
Okay, so here is what you will need for your Chocolate Mug Cake
3 tablespoons of flour
3 tablespoons of sugar
2 tablespoons of cocoa powder
1/4 teaspoon of baking powder
pinch of salt
3 tablespoons of milk (for a more lava cake type of cake, use 3 1/2 tablespoons
3 tablespoons of vegetable oil
1 teaspoon of vanilla extract (optional)
small handful of chocolate chips (optional)
1 heaping tablespoon (or more, I can't tell you how to live your life) of peanut butter or nutella.
Now let's get cooking!
How to make your Chocolate Mug Cake
Pour the flour, sugar, cocoa powder, baking powder and salt in a 12-ounce microwave-safe mug.
Mix with a fork until combined
Add the milk, vegetable oil and vanilla mix until everything is all combined and smooth.
Stir in the Chocolate chips
Take your spoon full of peanut butter and glob it down right in the middle. Tap the mug, or gently hit it on the counter so that the peanut butter goes under the chocolate mug cake batter
Microwave on high for about 90 seconds. A little less (like 75 seconds) if you would like a more lava cake consistency.
And you are done! now, in less than 5 minutes, you have an amazing dessert with hardly any cleanup! I call that a win in my book. And the best part is, you do not have to share this with your kids (or husband)! It's all yours. So enjoy your chocolate mug cake! You deserve it.
Click here or the image below to download the printable PDF recipe card!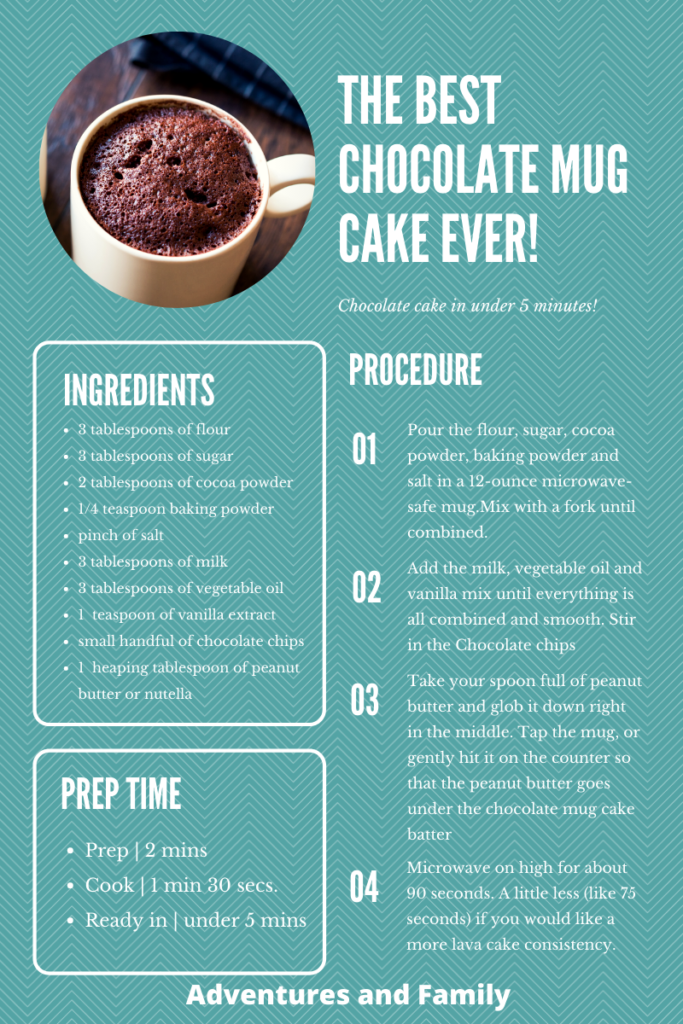 ---
Did you make this? Let me know in the comments down below! I would love to hear how it turned out for you!
---
---
Did you know we have a Tik Tok? ( I know, I know… I am one of those moms who downloaded it as a joke during quarantine and it kind on just stuck, okay?) Anyway, if you would like to see a super quick video on how its made, click here to check it out!
Post you may like: Top 21 Summer Recipes that the Whole Family Will Love!