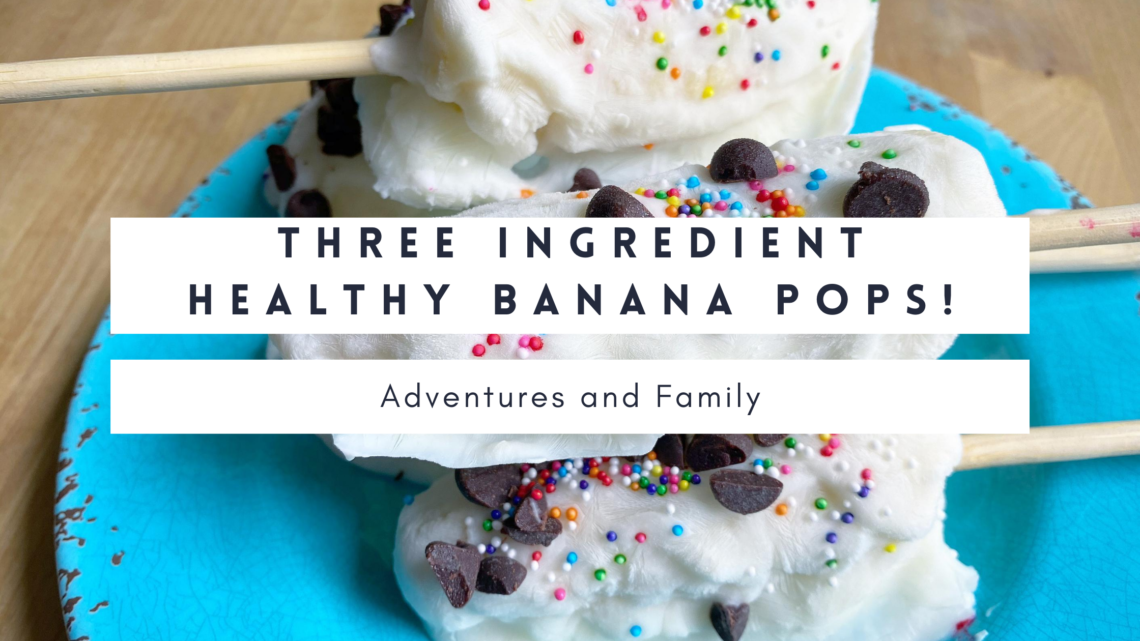 Three Ingredient Banana Pops!
Three Ingredient Banana Pops: We are now in the dead of summer. It's hot. It's humid. And all I want to do is to sit around and eat ice cream.
Well, turns out that sitting around and eating ice cream all day isn't very good for the waist line. But you know what is good? Bananas!
We have all heard of 'Nice Cream'. If you don't know what that is, that is basically ice cream made up of bananas. A much healthier version of ice cream.
But sometimes that can take a lot of work to make. And if you are anything like me in the summer, I just don't have the energy to make it.
Not only are these Banana pops easy to make, but there is hardly any clean up!
So these pops are-
Healthy
Quick to make
Easy clean up
Those are all wins in my book!
So, without any further ado- here is the recipe for Three Ingredient Banana Pops!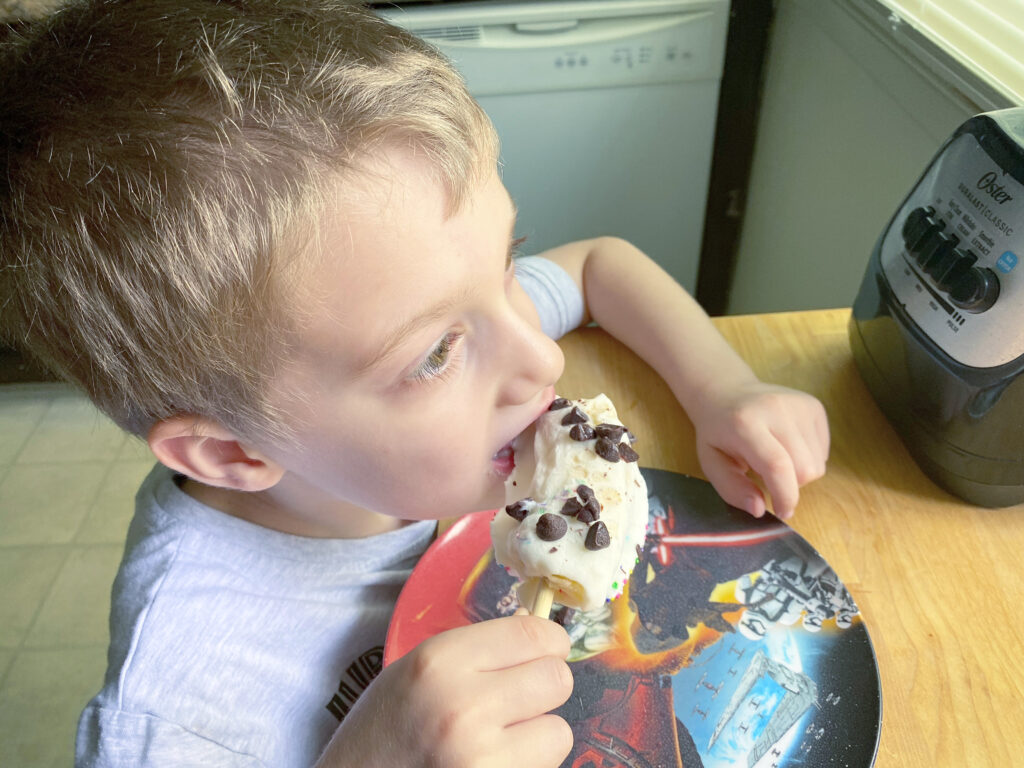 ---
Ingredients and Tools for Three Ingredient Banana Pops
2 or more ripe bananas (you do not want them super ripe or they will be hard to work with)
Yogurt (you can really use any kind you want. We used just plain, unflavored yogurt.)
a topping of choice ( we used chopped up chocolate chips and sprinkles)
popsicle sticks or some sort of skewer
waxpaper
plate
---
How to Make the Three Ingredient Banana Pops
Put wax paper on top of a plate.
Take all the peels off the bananas and cut the bananas in half. So if you are using 2 bananas, you will have a total of 4 popsicles.
Stick the popsicle stick on the wider side of the banana. Push about 3/4s of the way in.
Next, either dip or spread the yogurt onto the banana. We found it easier to just put the bananas down on the wax paper covered plate and spread the yogurt onto the banana.
Sprinkle your toppings over your yogurt-covered bananas.
Put the plate in the freezer for at least two hours. We made them at 10 am, and eat them after lunch- at about 12:30- and they were perfect!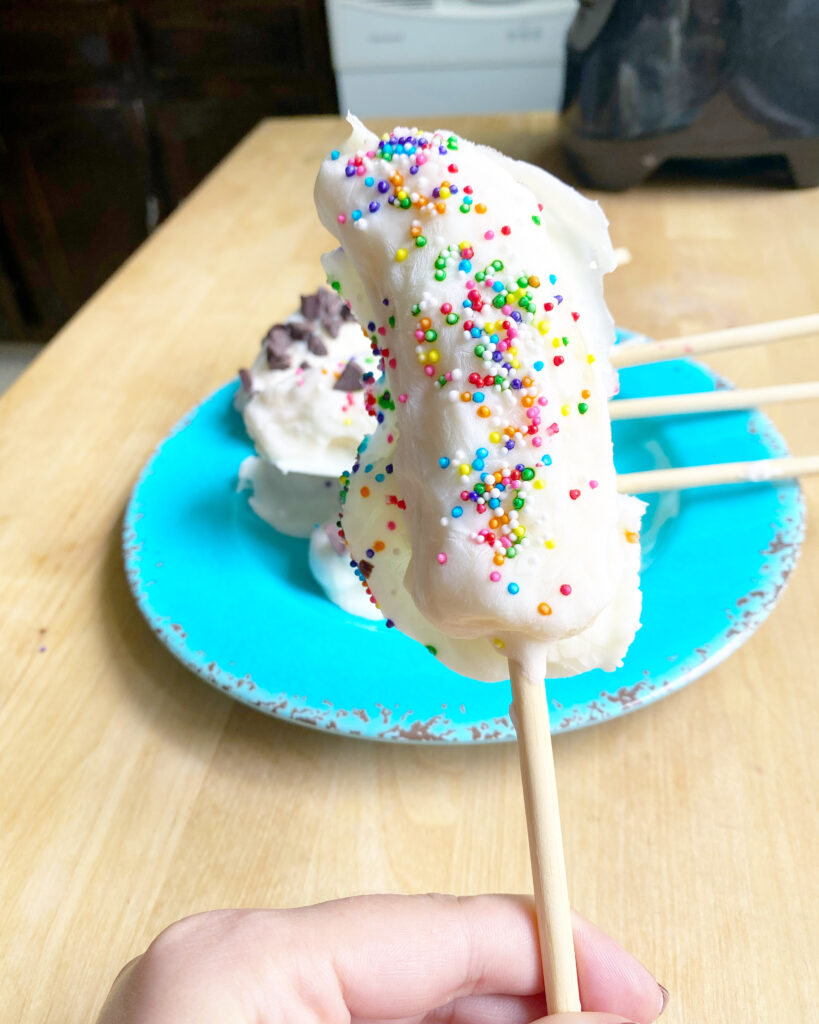 And that's it! These Three Ingredient Banana Pops are easy and fun to make while being a healthy afternoon treat!
Let me know in the comments down bellow if you make them! Don't forget to save this to Pinterest so you can save it for later!
---
Follow us on Facebook!
---
Follow us on Tik Tok!
---
Follow us on Instagram!
---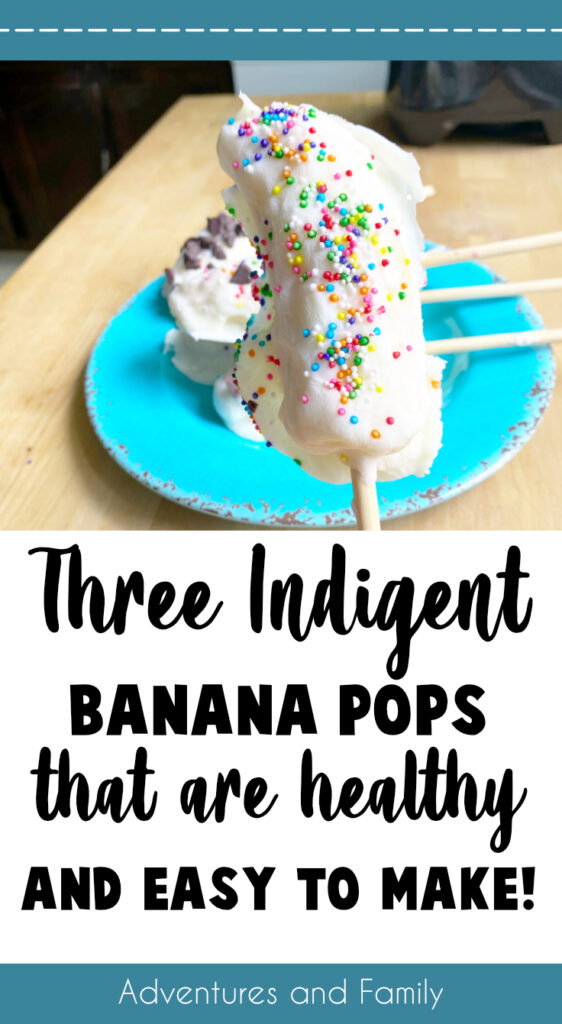 Post you may like: Three Ingredient Trader Joe's Recipe